Stumbleupon Categorizes MSN Live Search as Porn
Sorry, this just made me laugh today. After following David Naylor's post on MSN's new rockin' search interface, StumbleUpon pointed out to me that the site I was visiting (a search on airline tickets) was pornography.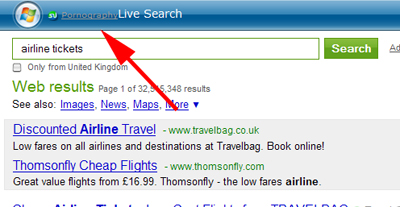 Since the site had yet to be reviewed, I was a little surprised that this happened. It appears that it was not a hit job by some anti-microsoft stumblers. So what gives?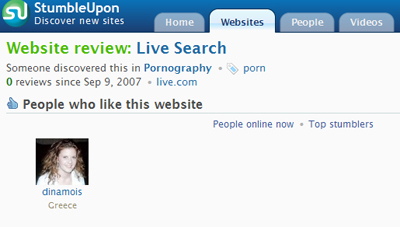 No tags for this post.