Round-Up: Distilled Link Development Seminar
Virante had the honor of being invited to speak at the Distilled Link Building Seminar in London and New Orleans over the past few weeks. Every presentation was fantastic and provided great insight into the state of SEO; trends that are emerging, tactics being used, relationship building, actionable steps to improve your site/rankings, and performing competitive research were just a few of the topics covered. This SEO conference was unlike many others in several ways, but the standout was every presenter's willingness to share what is really happening in the space and things you can do that will work now.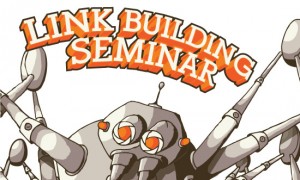 Most search marketing conferences discuss the same topics that are covered year after year, such as using title tags and meta descriptions or why blogging is important.. Not that these things aren't important, they are just boring topics for experienced SEOs. Typically you go to the conference all day, hear things you've mostly heard before, and then you go out to the bars and then start having the real discussions about experiments that have been performed and lessons learned. Conversations range from simple experiments testing the value of an H1 tags and the influence of link order on a page to complex discussions on how to handle Google places results pushing out clients that service nationwide or how you recently blew up a test site where you were experimenting to determine the threshold of anchor text diversity needed before a penalty occurs. The conference in London and New Orleans placed some of the brightest minds into what seemed to be a full day of keynote quality presentations.
For those that were present, the feedback seems to be an unanimously impressed audience. Â Each presenter tackled a different aspect of off-site SEO and the ways your organization can leverage relationships, partnerships, promotions, site content, and site features to attract quality links to your site and better your websites rankings and traffic. Â Distilled may be offering a video of the event, so we won't spoil it by giving out all the details, but here are a few sample takeaways by each presenter:
Overall, Distilled delivered on its mission to provide a well-rounded high-level seminar on link development. Â  We look forward to participating in the next one!